Streamline Fibreglass manufactured a range of Anti Slip Safety Flooring for Network Rail to refurb there platforms and stairs. Various sizes were produced to order and fitted at various stations across the UK.
We manufacture a range of virtually indestructible slip resistant surfaces for floors, walkways, disabled access ramps, stairs, bridges, landing areas, platforms and many other surfaces.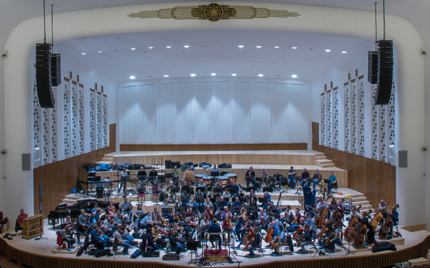 In June 2014, Streamline Fibreglass was awarded the contract to design, manufacture and install the iconic acoustic backdrop wall at the Royal Liverpool Philharmonic Orchestra Hall.
We were approached at the eleventh hour after the initial design programme was scrapped, with only 6 weeks to complete the project! We had to come up with a design suitable for the demanding installation and environmental issues. Our extensive marine and composites background meant we had the experience and product knowledge to find a lightweight solution using our versatile composite material techniques.